"You've been instrumental in helping me with the edits and recognize opportunities for story improvement. I looked into over a dozen editors and I found you to be the most helpful because you point out things that others miss, and you challenge me to think about story elements I need to change."
"Grace is an editor extraordinaire, directing me to some amazing resources about writing fiction, and finding and offering corrections for structural problems, punctuation, word usage, and dozens of other things to make this a better novel. Most of all, I thank Grace for criticizing the work without feeling the need to stroke my ego. She did not hold back on her criticism, but it was all constructive. That inspired me and let me know she was honest in her work. In the end, it was the ultimate form of encouragement."
"Grace Bridges' editing of my fiction was invaluable. She has an eye for word choice and sentence structure, and knows how to polish a manuscript while allowing the author's voice to carry through. I would never have made it through publishing without the help of her tech skills—formatting and typesetting—as well as her patience and ability to teach those skills. As an artist myself, I found working on cover art with her a synergistic experience. She strove to help me create the cover I had designed but didn't have the tech skills to carry out. And I would be remiss if I didn't mention her penchant and ability for finding exactly the right font and text layout for covers."
"Grace's extensive knowledge across all areas of independent publishing were invaluable to me as I started publishing under my own brand. Her professional assistance, as well as friendly advice, continue to guide me in my publishing journey."

"An awesome editor, with an unusually keen eye for detail. You are really good at seeing and keeping continuity on a granular level. I really respect how much you know your way around a narrative. You are a discerning reader, and that is what I appreciate most. I got to read [another client's] manuscript after you got done working with it and I have to say you worked some serious magic on it."
"Grace is an extremely professional but amazingly quick editor. She is quite adept at finding the heart of your story and cutting out all the unnecessary tidbits to make it shine. Yet she does it all in a way that only enhances your author voice. I was quite impressed with her insights, but she does have 10+ years of experience at her fingertips. Definitely an editor I'd work with again."
"Grace Bridges has contributed her skills to four of my books, with more to come, and I highly recommend her work. I have greatly enjoyed my association with her. I have found her editorial suggestions to be both accurate and insightful, and very helpful for improving the quality of my books. I love the cover designs she has created which perfectly express my vision for my books. Grace has professional standards in formatting also, and it shows in the quality of what she produces."

"Grace Bridges is an outstanding editor. She is adept at both cover design and interior book formatting. She offered clear, concrete suggestions for improving my manuscript, while at the same time affirming the strengths of my story. She respected my vision for Welcome, Earthborn Brother, instead of trying to force it to fit a particular mold. In addition, she has great expertise in marketing, and knows how to maximize a book's discoverability on the internet through well-chosen key words and categorization. Her responsiveness, attention to detail, and professionalism have made her a joy to work with."

"Grace Bridges proved to be indispensable to me from the beginning of the publishing process to the end, and although I'm past my one-year anniversary, Grace's advice and assistance remains invaluable. From the editing of Isles of Myst, to its cover design and every other aspect, Grace provided a very positive experience for me. I would recommend her services to anyone."


•
Grace's unique editing perspective provided insights that improved the structure of my story and the basic word-smithing. She also pointed out places where someone
—
particularly in an international audience
—
might get confused. The final result was a much stronger story that maintained the unique voice of the characters involved.
•
Her unconventional design approach resulted in a wonderful abstract, wraparound cover that depicts a unique perspective of the telepathic landscape as seen by one of the characters.
•
My book's typesetting is an excellent bit of work that included design elements from the story and cover. The final result has gotten kudos from readers and another publishing house that maintains a meticulous standard.
"Working with Grace was a breeze in all aspects of creating a novel. I highly recommend her services."
- Frank Creed, author of Devil's Hit List in the Underground series



< Return to the Editing Services page


Qualifications & Experience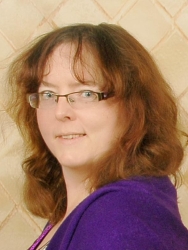 Personal Profile

I have been writing since I was very young. I favour fiction with a local New Zealand flavour as well as varieties of fantasy and science fiction. In 2007 I self-published my first novel and in 2015 revamped it as Mariah's Dream. From 2009-2015 I founded and ran my own publishing label, Splashdown Books, which went on to include 40+ titles including a few of my own. I
'

ve been editing professionally since 2009 and also continue to write in my own series as well. I am also a freelance translator of French and German, and have studied Te Reo Māori for several years.

Grace Bridges is a pen name.


Fiction Samples: Short Stories

"Earthcore: Just One Day"

"Strawberry Dreaming"

"Max's Black Box"

Other fiction samples are available via the Look Inside function on the book pages accessible from Amazon: https://www.amazon.com/Grace-Bridges/e/B002BX0WXY


Awards:


(Science Fiction & Fantasy Association of NZ)

Services to Science Fiction & Fantasy Fandom, Sir Julius Vogel Awards 2020

Te Kōrero Ahi Kā, Best Collection (co-editor), Sir Julius Vogel Awards 2019

Mariah's Prologues, Best Collection, Sir Julius Vogel Awards 2018

Mariah's Dream, Finalist in the Sir Julius Vogel Awards 2015

Avenir Eclectia (contributor & co-editor), Finalist in the Sir Julius Vogel Awards 2012

Aquasynthesis (contributor & editor), Finalist in the Next Generation Indie Book Awards 2012 and Finalist in the Sir Julius Vogel Awards 2011


Editing Credentials:

Edited all the books published by Splashdown Books 2009-2015
Edited or proofread all the books listed at https://www.goodreads.com/review/list/45683-grace-bridges?ref=nav_mybooks&shelf=edited-by-grace-bridges

Editing client testimonials listed at the top of this page.

Client achievements include:

Dusty's Adventures by T.J. Akers (edited by Grace Bridges), Finalist in the Realm Award 2018
Finding Angel by Kat Heckenbach (edited/published by Grace Bridges/Splashdown Books), Finalist in the Next Generation Indie Book Awards 2012,
Finalist in the Compton Crook Awards 2012
Alpha Redemption by P. A. Baines (edited/published by Grace Bridges/Splashdown Books), Double Category Finalist in the Next Generation Indie Book Awards 2010
The Muse by Fred Warren (edited/published by Grace Bridges/Splashdown Books), Finalist in the ACFW Carol Awards 2010


Anthology Editor / Co-Editor

Aquasynthesis, Splashdown Books (2011)

Avenir Eclectia, Splashdown Books (2012)

Aquasynthesis Again, Splashdown Books (2014)

Te Kōrero Ahi Kā, SpecFicNZ (2017)

Alter Ego, Young NZ Writers (2017)

Timegate to Tomorrow, Young NZ Writers (2018)

Something Strange Happened in Rotorua: The GeyserCon Book, GeyserCon (2019)

Something Strange Happened in Rotorua, Young NZ Writers (2019)


Publication Summary: Books

Faith Awakened, self-published, 2007 (out of print, reworked as Mariah's Dream)

Legendary Space Pilgrims, Splashdown Books, 2010 (out of print)

Mariah's Dream, Splashdown Books, 2015 (set in Belfast, Northern Ireland)

Mariah's Prologues, Splashdown Books, 2017 (collection of 16 short stories)

Earthcore Book 1: RotoVegas, Splashdown Books, 2017

Earthcore Book 2: Volcano City, Splashdown Books 2018

Earthcore Book 3: Aftershocks, Splashdown Books 2019

Earthcore Book 4: High Tide, Splashdown Books 2020



Short story publications in online ezines:

(most now defunct, but several items have been republished independently)

"Invasion" at Wayfarer's Journal, February 2007

"Second Site" at Digital Dragon Magazine, August 2009

"Zara's Quest" at Digital Dragon Magazine, February 2010

"A Stretch of Time" at Residential Aliens, July 2010

Comet Born serial at Digital Dragon Magazine, 2010-11


"

Hero Talent Quest
"

at Havok, July 2019 (paywalled)


Short stories in print anthologies:

"The Night of the Gift" in Forever Friends, Mandinam Press (2008)

"Underground—Undersea" in Underground Rising, The Writers Café Press (2011)

"Second Site", "A Stretch of Time", and "Lily's Tale" in Aquasynthesis, Splashdown Books (2011)

"Fungus Among Us" and "Tell-Tale Signs of a Wonderful Life", Gilead Publishing (2012)

"Never Look Back" in Space Battles: Full-Throttle Space Tales Vol. 6, Flying Pen Press (2012)

Several short stories in Avenir Eclectia, Splashdown Books (2012)

"Second Site" in A Year of the Dragon, Digital Dragon Press (2013, out of print)

"Max's Black Box" in Regeneration: New Zealand Speculative Fiction II, Random Static (2013)

"Never Look Back" reprinted in Aquasynthesis Again, Splashdown Books (2014)

"To Leave His Mother's Tent" in Realmscapes, Brimstone Fiction (2017)

"Earthcore: Initiation" in Te Kōrero Ahi Kā: To Speak of the Home Fires Burning, SpecFicNZ (2018)

"Sulphur & Sunshine" in Paws, Claws and Magic Tales, Fellowship of Fantasy (2018)

"Sulphur & Sunshine" reprinted in Something Strange Happened in Rotorua, GeyserCon (2019)

"Whiti te Ra—Let the Sun Shine" in Swashbuckling Cats, Tyche Books (2020)

"A Chicken for Miss Cuthbert" in Cracked, Joyful Peacock Press (2020)

"Pūkeko—The Blue Swamp Hen" in Cracked, Joyful Peacock Press (2020)


Creative Nonfiction publications:

"Kaipatiki Forest" in The Milo Review, September 2014

"Dear Author" in Decades Review, January 2015

"Long Distance Friends" in The Mayo Review, Spring 2015

"Oruamo Creek" in The Island Review, April 2015

"Manuka Road" in The Island Review, October 2015

"The Kaleidoscope" in Crab Fat Magazine, 2016


Writing-related volunteer work:

President of SpecFicNZ in 2012 and 2013; committee member 2014-2016; president 2016-2021. SpecFicNZ is a group for New Zealand writers of speculative fiction (Science Fiction, Fantasy, Horror/Paranormal). We run competitions, offer grants, hold meetups and educational sessions, facilitate exhibits at events, contribute content, speakers and prizes at relevant conferences, and offer publishing opportunities, advertising, manuscript evaluations, and review services to members. See www.specfic.nz for more information.

Writer mentoring and presentations at Realm Makers conferences in the USA 2013-2019

Presentations for writers at NZ National Science Fiction & Fantasy Conventions in 2013, 2015, 2016, 2017, 2018. Topics: Worldbuilding, Editing, Publishing

Young NZ Writers: workshops in 2016, 2017, 2018. Topics: Worldbuilding, Editing

Chair of the 40th NZ National Science Fiction and Fantasy Convention, held in Rotorua in May/June 2019. Information archived at https://sites.google.com/site/geysercon.



Education Summary

Postgraduate Diploma in Translation Studies from the University of Auckland, 2001

Bachelor of Arts from the University of Auckland, 2000



Employment Summary

Freelance fiction editor since 2015; edited 70 published books and others not yet published

Freelance translator since 2006 (German and French)

Translator, Bavarian Border Police, 2002-2008



Other interests

Te Reo Māori, gardening, DIY, art and photography, animal rescue


< Return to the Editing Services page